MOFW Commanding General Chris Herndon announces the Appointment of
Daniel Hooker of the New York Commandery as the Deputy Secretary-General of the MOFW

All MOFW Members, I wanted to let our Order know that we have appointed a esteemed Member of our Order, Daniel Hooker as the Deputy Secretary-General. He is now added as a General Officer to our National Staff.
We look forward to working with Dan as we continue to move our Order forward. We look to the future as we prepare to grow and prosper in the upcoming months as we move into planning and execution of our MOFW-US National Convention in New York in the Summer of 2022.
The MOFW Commander General is requesting Nominations for the Junior Vice-Commander Position. Please send your Nominations to the Secretary General or Deputy Secretary General today.
---
The Department of Defense POW/MIA Accounting Agency (DPAA) remains vigilant to locate and identify over 1,625 American service members that are still unaccounted for from the Vietnam War. For additional information on the Defense Department's mission to account for missing Americans who went missing while serving our country, visit the DPAA website at www.dpaa.mil or call 703-699-1420.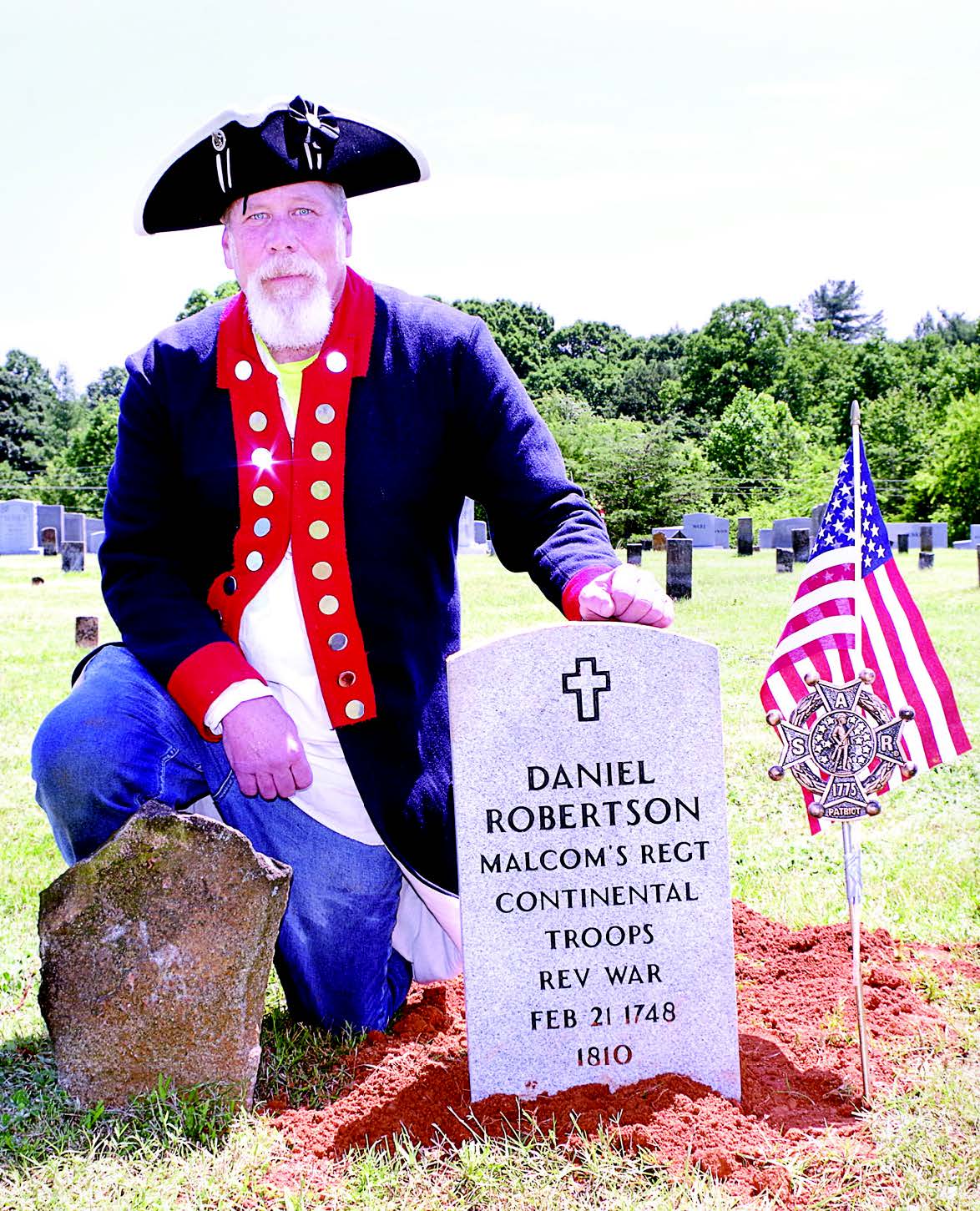 Descendant of Revolutionary War soldier
drives 2,100 miles to set grave marker
Iowa resident Mike Rowley traveled to Taylorsville, NC, on June 25 to place a Veterans Administration grave marker at the resting place of his fourth great-grandfather, Daniel Robertson, at the Three Forks Baptist Church Cemetery. Rowley made the 2,138 mile round trip drive in 39 hours.